Meet Anjali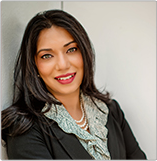 Anjali Nigam is a tenacious fighter. Her drive for success and dedication to her clients makes her a formidable adversary. While she is a fierce litigator she is also compassionate with her clients. Above all, Ms. Nigam takes the time to listen to her clients and understand their claims.
Nationwide Help
At The Nigam Law Firm, we use our nationwide experience to provide you with local, personalized representation. The Nigam Law Firm takes pride in aggressively fighting for your rights and working tirelessly for your benefit. Ms. Nigam's drive, work ethic, and desire to do the best for her clients sets her apart from the rest. The Nigam Law Firm is all you would want from an attorney when you're hurt.
Houston Dram Shop Lawyer
Bars, restaurants, or other establishments that serve alcohol, including beer, liquor, and wine, have the responsibility to refuse service if their customers are obviously intoxicated. Signs of intoxication include:
Slurred speech
Unsteady when walking, standing, or sitting
Loud and obnoxious behavior
Spilling drinks
Glassy or droopy eyes
There are a number of other indicators that someone has had too much to drink. These indicators cannot be ignored, just as the resulting damage should be addressed. Any establishment that continues to serve a visibly drunk patron should be held accountable if they allow the individual to get behind the wheel and wreak havoc on the road.